Find Finest Carpet Cleaners in Raleigh NC
TigerDry Voted Best Carpet Cleaning in Raleigh NC.
Residential or Commercial Carpet Cleaning Raleigh NC.
TigerDry® has several cleaning methods available depending on your carpet, because no carpet is the same therefore we utilize Dry, Low Moisture & Steam Carpet Cleaning Services from Commercial & Residential in Raleigh, NC no job is too small nor BIG for us. Our TigerDry® System is one of the best carpet cleaning methods available in the industry today. We provide Non-Toxic, Pet Friendly, Soap Free, Hypoallergenic, Zero Residue & Green Seal Certified Cleaning Solutions that fits Our Customers.
Odor Removal & Pet Odor (D.O.S): Decontamination, Odor Removal & Stain Treatment
Carpet Stain Removal: Coffee, Juice, oil, Ink, Make up & paint
Gum Removal
Carpet Cleaning Restoration
DO NOT WAIT SCHEDULE A CARPET CLEANING TODAY
919-679-0227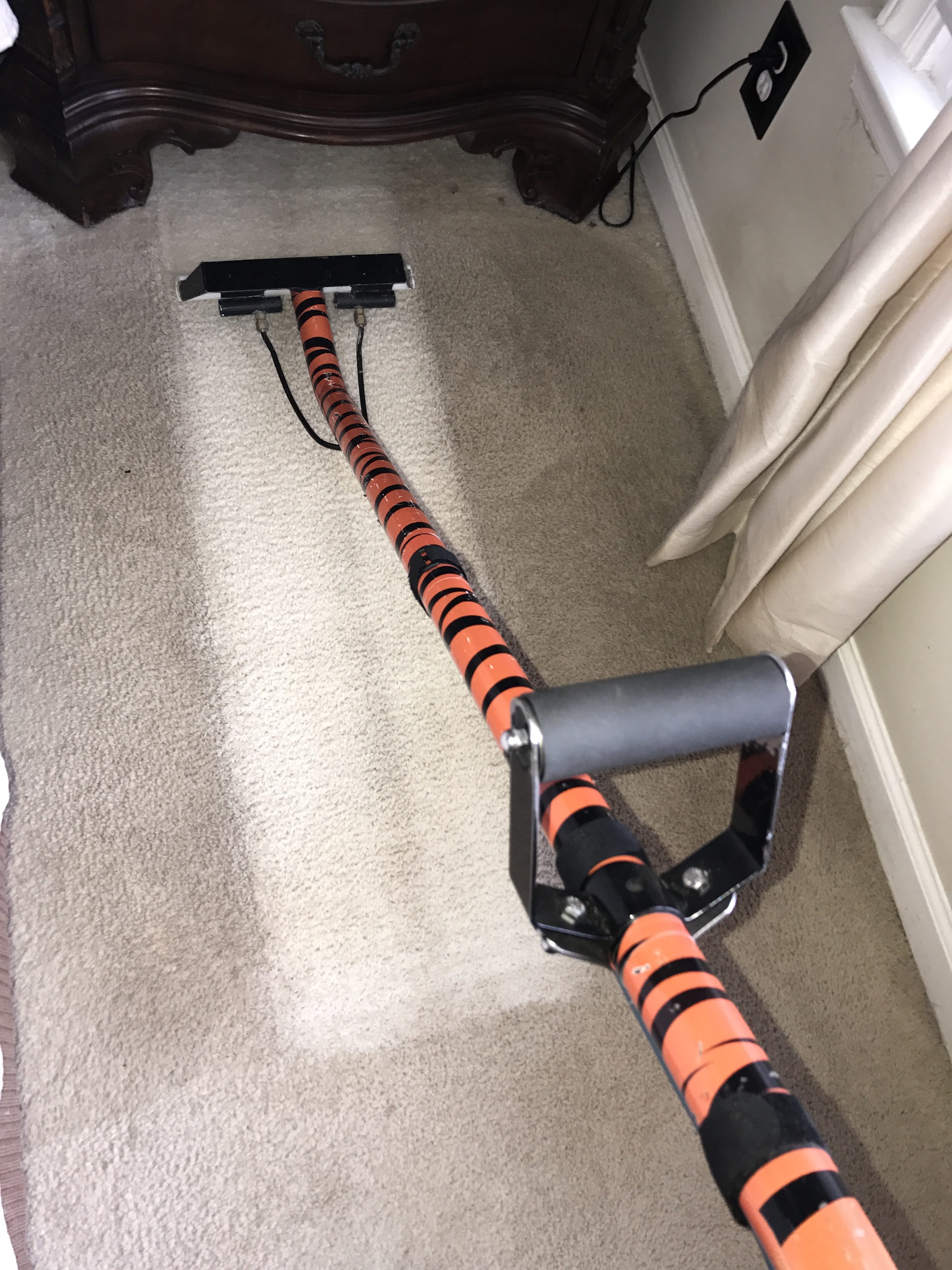 Check out our pictures below to see some of our work.
APARTMENT CARPET CLEANING RALEIGH NC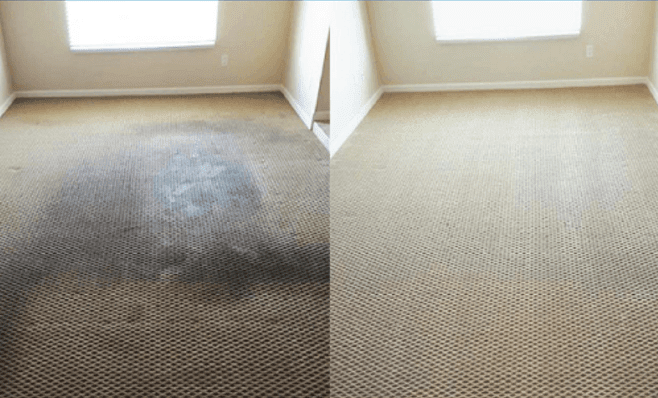 MOVE OUT CARPET CLEANING IN RALEIGH NC THIS TOUGH JOB WAS NO CHALLENGE FOR TigerDry® EVEN THOUGH IT TOOK A WHILE TO CLEAN. 
LIVING ROOM CARPET STAIN REMOVAL RALEIGH NC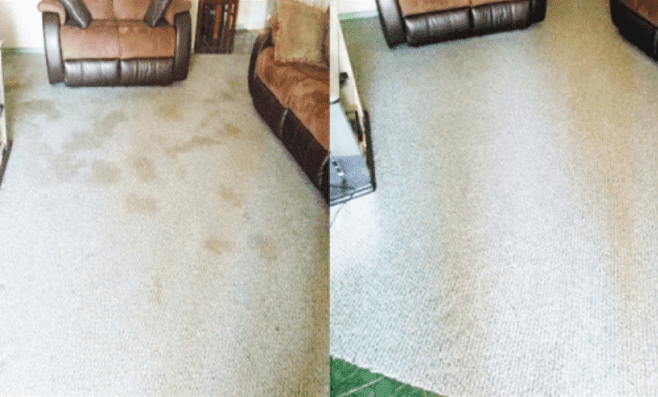 CARPET STAIN REMOVAL IN RALEIGH NC OIL SPOTS, CUSTOMER WALKED ON CARPET COMING HOME FROM WORK JOB WAS EASY FOR TigerDry®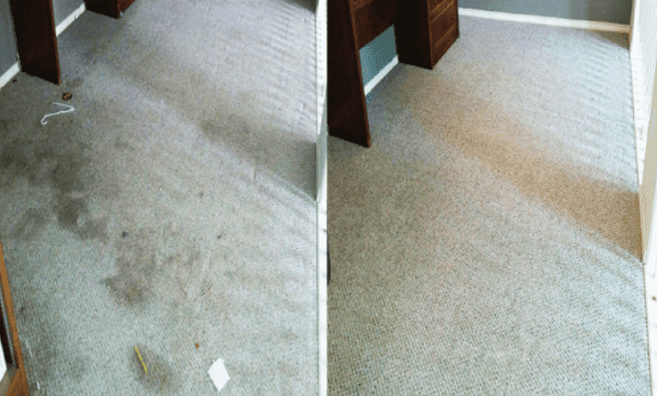 GUEST WHERE GOING TO THE BATHROOM FROM PATIO AND THIS WAS THE RESULT AFTERWARDS
STAIR CARPET CLEANING RALEIGH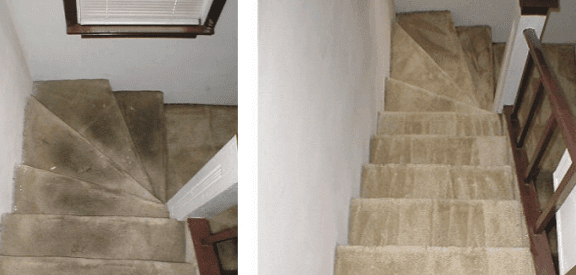 HEAVILY SOILED STAIRS WHERE NEGLECTED FOR 3 YEARS A FAMILY OF 4 AND 1 DOG
DO NOT WAIT SCHEDULE A CARPET CLEANING IN RALEIGH, NC TODAY 919-679-0227
HOW OFTEN SHOULD I GET MY CARPETS CLEANED?
Has your Pet urine the carpets? can't get the nasty bad odor smell from the carpets? or simply you have young kids and do not recall when was the last time you clean your carpets? If this sounds like you, it Is probably time to have them properly cleaned. Carpeting your home is no small investment, costing on average between $3000 and $6000, so you will want to make sure your carpet cleaner knows what they doing like TigerDry®
According to the Institute of Inspection, Cleaning & Restoration Certification IICRC standard for carpet cleaning, it is recommended that you get your carpets cleaned once a year or if you have Children or Pets the recommendation is from 3-6 months. When you decide that time has come, it is well worth keeping a few things in mind:
The carpet-cleaning industry is unregulated, and only a small percentage of carpet cleaners receive formal training and even more Certified by the IICRC.
If a price seems too good to be true, it probably is. Avoid the temptation to choose a carpet cleaner solely on price.
There are carpet cleaners out there who are members of an association such as the IICRC, which holds them to a code of practice.
Do you have a Business that needs commercial carpet cleaning services?
We can customize a program that's right for your business whether you need for the following:
office carpet cleaning Raleigh NC
restaurant carpet cleaning Raleigh NC
retail carpet cleaning Raleigh NC
carpet cleaning Raleigh, NC
commercial carpet cleaning Raleigh NC
Movie Theater carpet cleaning Raleigh NC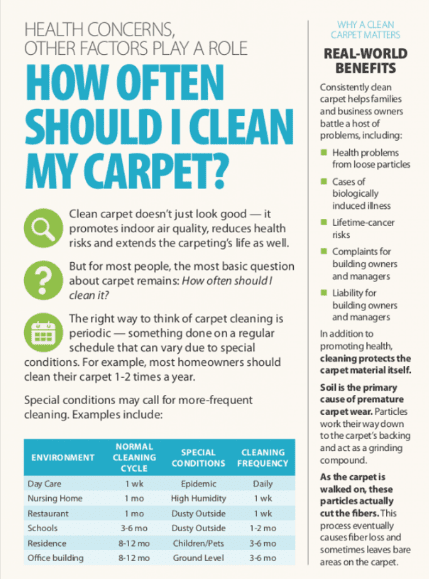 DO NOT WAIT SCHEDULE A CARPET CLEANING IN RALEIGH, NC
919-679-0227
TigerDry's Carpet Cleaning in Raleigh, Cary, Durham, Wake Forest, Apex, Garner, Knightdale, Millbrook, Fuquay Varina, Clayton, Holly Springs, Morrisville and Chapel Hill